Councillor Rebecca Vonhoff
Toowoomba Regional Council
Councillor Rebecca Vonhoff
Toowoomba Regional Council
Water & Waste Portfolio

Local Disaster Management

Youth Advisory Committee
Rebecca Vonhoff
Councillor Rebecca Vonhoff is a fourth generation Vonhoff on the Darling Downs, and she is delighted that her children are the fifth generation in the family to be raised in the region. Originally dairy farmers on a property near Crows Nest, the Vonhoff family still owns the farm at Groomsville, although today the dairy herd has been replaced by a small number of beef cattle. Cr Vonhoff lives in Toowoomba and is married with three children.
Rebecca was born and completed her primary and high school education in Toowoomba. She then went on to study at the University of Queensland, the University of Southern Queensland and Freie Universität, Berlin. She worked for 16 years in news media across local, state, national and international publications. She has been Deputy Editor of The Chronicle in Toowoomba, reported for The Australian in Sydney, sub-edited for The Courier Mail in Brisbane and was Deputy Foreign Editor of The Globe and Mail, Canada's national newspaper while living in Toronto.
Cr Vonhoff has a PhD in German History and tutored and guest lectured at the University of Queensland. She is the author of publications in the Australian Journal of Politics and History as well as co-editor of 150 Years of German-Queensland Relations, with Associate Professor Andrew Bonnell.
Cr Vonhoff also worked for Russell Mineral Equipment in Toowoomba as Communications and Marketing Manager prior to becoming a Councillor.
Rebecca is a Parish Councillor at St Bart's Anglican Church in Toowoomba and Director of Clifton Community Health Services. She previously has been President of the Chiselhurst Kindergarten Management Committee.
She has lived in Brisbane, Sydney, Berlin and Toronto – but Toowoomba is home. She is happiest when she's at the family farm or fly fishing.
In addition to her role as Chair of the Water and Waste Portfolio for Toowoomba Regional Council, Cr Vonhoff is the Deputy Chair of the Toowoomba Regional Council Local Government Disaster Management Group.
She is also a member of Toowoomba Regional Council's Youth Advisory Committee.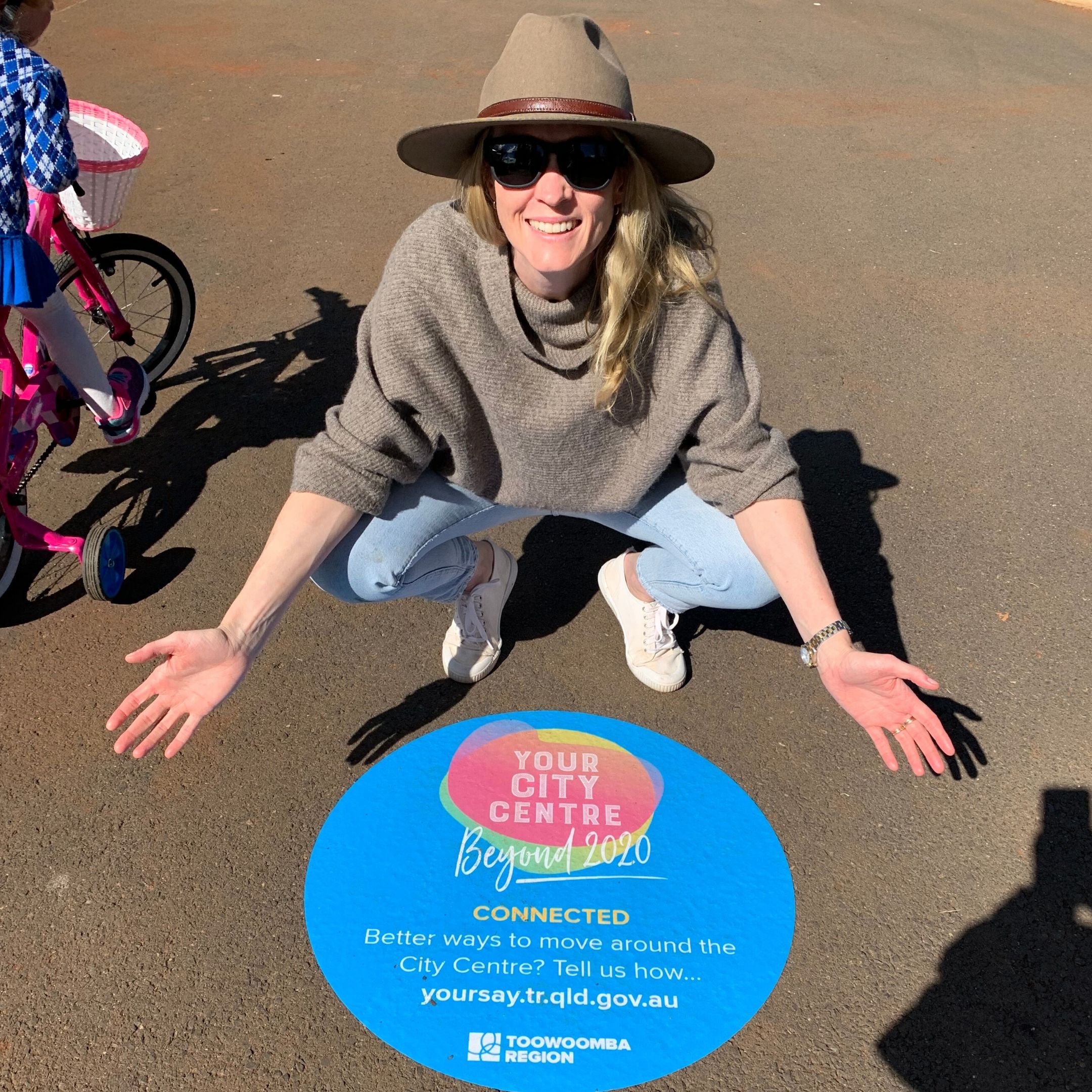 Follow Rebecca on Facebook
Who is Rebecca Vonhoff?
This is
who I am

.
Rebecca Vonhoff launches her 2020 Toowoomba Regional Council election campaign. She was elected on platforms of prioritising water security, fire management, long-term planning and community care.
"The Toowoomba Region is home.
I love this place and the people.
And I believe Council should represent us."